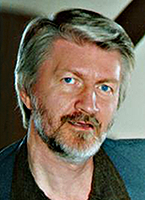 "Michael Lee Hill's 432 Hz based Numerical values which turn out to be the SAME "key numbers" marking the Earth's 25,920-year precessional cycle… and thus, the same key numbers crucial to the cyclic activation of Hyperdimensional Physics on Earth!"
-Richard C. Hoagland
Richard is the founder of The Enterprise Mission, recipient of the Angstrom Medal, former science advisor to CBS News and Walter Cronkite, author of "The Monuments of Mars", co-creator of the "Pioneer Plaque", originator of the "Europa Proposal"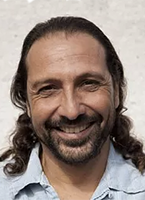 "Universal tuning to 432 Hz makes sense because it creates such incredible resonance naturally in the structure of space as evidenced by this image of a 432Hz frequency being played into a fluid medium and imaged, a process known as Cymatics. The story of how we all ended up tuning the note A to 440Hz is a long one with many different factors coming into play, the point is to move forward with our new knowledge of physics, frequency, vibration and the universe in general and work toward increasing coherency and resonance by tuning our minds and literally our instruments in music to naturally occurring highly resonant frequencies…"
-Nassim Haramein
Nassim is the founder of The Resonance Project Foundation and as its Director of Research. He's a theoretical physicist noted for his 2004 "spacetime torque" model of stellar movement. He has spent over 30 years researching and discovering connections in physics, mathematics, geometry, cosmology, quantum mechanics, biology, chemistry, as well as anthropology and ancient civilizations.